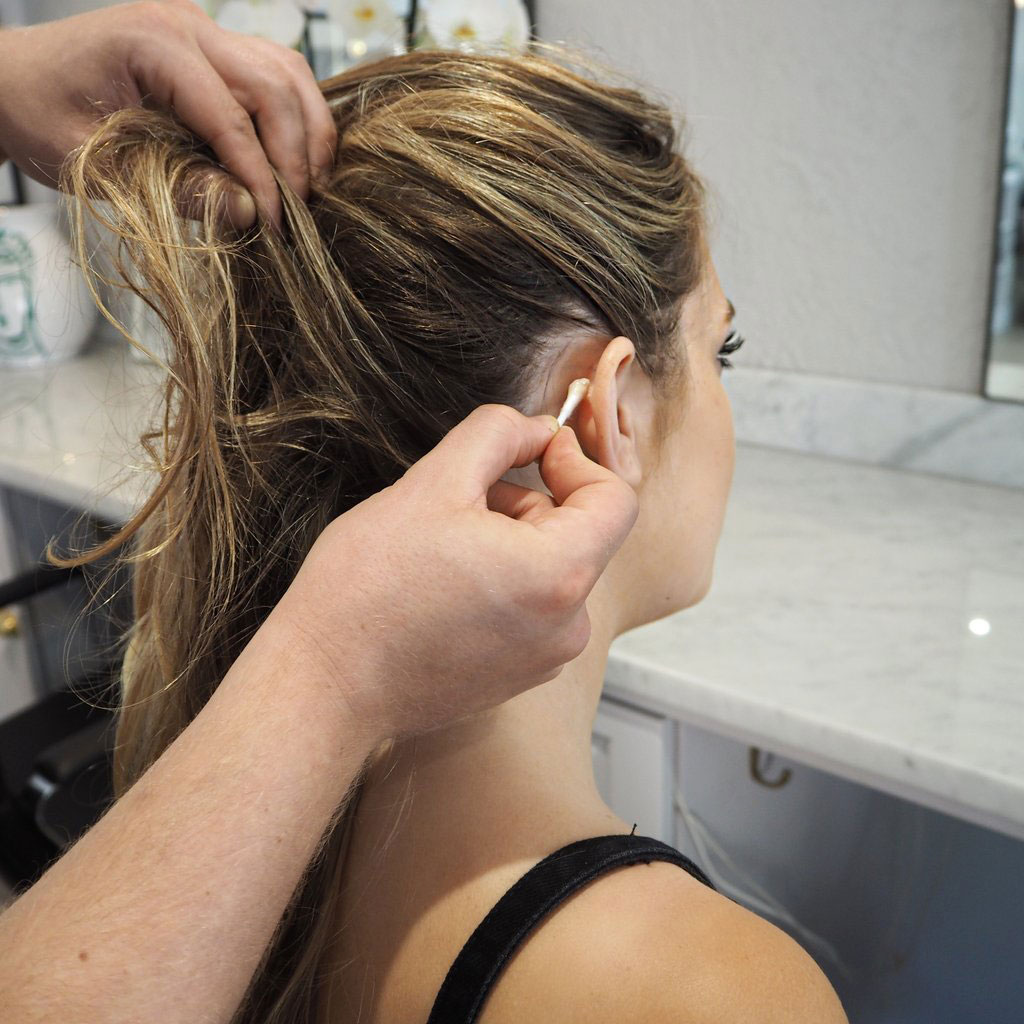 Our Patch Test Policy:
We strongly recommend that you have a colour patch test 48 hours in advance of every colour appointment. You can react to colour at anytime. Please be aware that ahead of all colour applications you will be asked to confirm details of your patch test or to sign a disclaimer.
What is Patch Testing?
Patch testing is a procedure used by our hair stylists, colour technicians and therapists before applying products that may cause an allergic reaction. It is a simple and safe way of identifying whether the product may cause an allergic reaction.
I thought Aveda only used natural ingredients. Why is it Necessary?
The Aveda colour products are about as natural as you can get! That's one of the great things about the Aveda Colour system. It is kinder to the environment and kinder to your hair too. However a very small percentage of the ingredients are not naturally derived which is necessary to ensure any applications provide the fabulous results that they do. Our permanent colour is 97% naturally derived and semi-permanent 99%. Even so we strongly recommend a Patch Test - even if you have used the same product for many years, you can still develop an allergy over time.
(More information can be found on the Aveda website - Aveda.co.uk.)
What Does it Involve?
This is a complimentary procedure. The patch test will usually be done 48 hours prior to an appointment. If the test produces a reaction on a client's skin then the product must NOT be applied.
Prior to the patch test we will ask you a few questions to ensure that it is safe for us to apply the product sample to your skin for the patch test.
A small amount the product mixture is applied to the skin, usually behind the ear, it should not be washed for the next 48 hours.
What are the Risks?
The chances of a reaction are very small. You should be particularly cautious if you have (or have previously had) a black henna tattoo. These temporary tattoos should be avoided because the paste often contains high levels of PPD, which can increase the risk of an allergic reaction to other hair/beauty treatments. If you develop itching, stinging or burning sensation or any signs of blistering however mild DO NOT proceed with an appointment. Contact your GP or attend an allergy clinic to investigate the reaction.
What Should I Do if I Have a Reaction?
If you do have an allergic reaction to the patch test you should not under any circumstances proceed with an appointment until you have consulted a GP and clearly identified what caused your reaction.
Summary
Patch testing is an essential procedure to ensure the safe use of our products. Whilst it may be a little inconvenient to visit the salon 48 hours before your appointment it is essential to ensure your safety.